Grab the FREE 24 page Family Budget Journal now to start looking deep into your finances! Make your budget and your money work for you!
Includes:
~ Pages to track expenses for 1 year
~ Inspirational tips to help you stay on track
~ Journal prompts to help understand your spending, saving habits
~ Income and bill trackers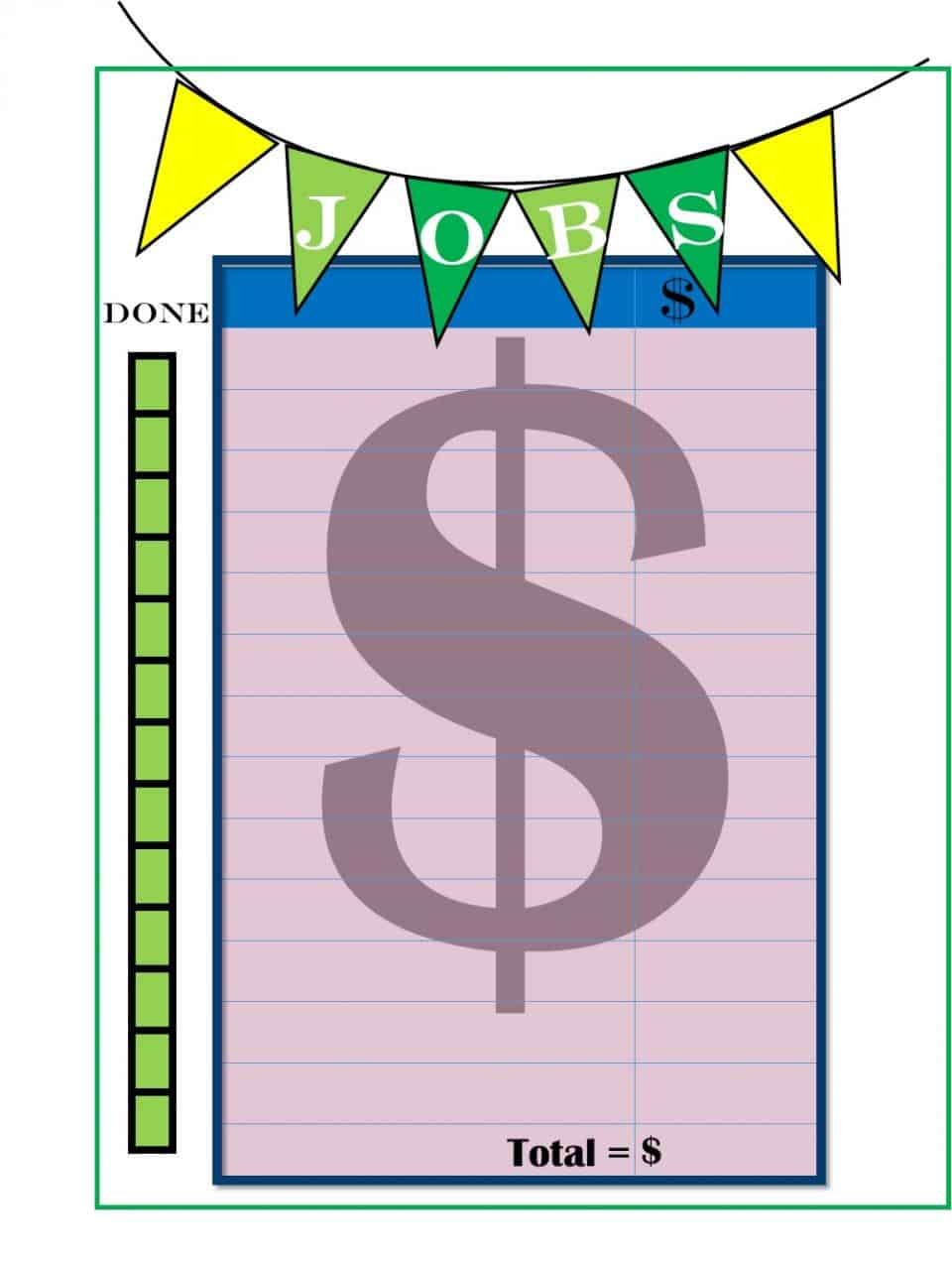 Download this fun kids saving page along with the "My Money" savings page below! Together, they will help your child plan and track their savings goals and jobs to get them there!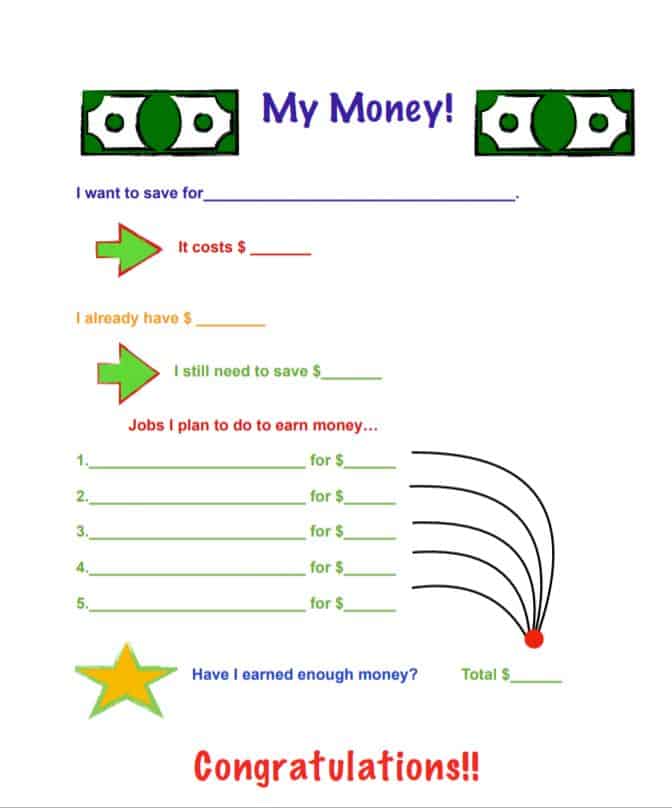 Help your kids start to develop good money management skills by planning to save for something before they buy it!