*This post may contain affiliate links. If you make a purchase through a link, I may earn a small comission (at zero extra cost to you). You can read my policies and disclosures for more info.*
Life can be really hard sometimes. As mothers, we tend to walk through hard things, shaking and cursing on the inside, while being expected to still remain calm and focused on the outside. But how do you find strength for the hardest days in motherhood?
*Keep reading for lots of awesome free printables for moms*
I'll be honest, I pray. A lot. Sometimes I feel like a little kid coming to God with all of my worries and anxieties. But after all, that is what he wants us to do!
But aside from praying, I do something else as well. 
I put this phrase around my house to help me stay motivated…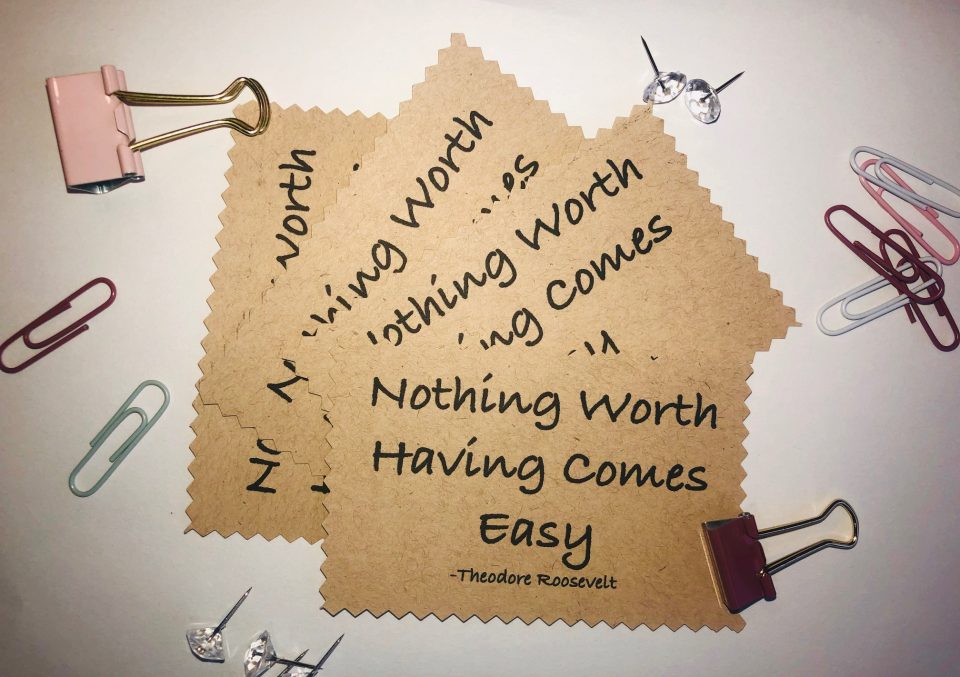 A Phrase with so many meanings, that can fit perfectly to motherhood
This is a phrase that my father loves to say, and that I vividly remember him saying to me as a kid.
I honestly had no idea that Theodore Roosevelt said a longer version of this modern phrase originally! 
I absolutely love this phrase though, because it immediately reminds me that whatever I'm going through, will make me better or stronger when it's over. You could apply this motivation to almost any hard situation in life, but right now, I relate this phrase a lot to the tough days of motherhood.
I think to myself, the struggle that I'm having with my children, or my husband right now is 100% worth struggling with because the outcome (which is usually a stronger relationship, better health, stronger self-esteem in my kids, etc.) is worth working hard for.
If you are the mom struggling with a strong willed child, take heart. All your hard work is moving in the right direction- even if it's at a snail's pace.
If you are a single mom who struggles to ever have enough time for yourself, and you often feel like you are drowning. The work you are doing is so so hard, but momma, it's worth it. Keep going!
If you are a mom of a child with special needs and wonder if what you are doing even matters. Keep up the hard work. You matter, and your child is better for having you as a mom.
I put this sign on my the window sill at the kitchen sink (I often mull over things while I'm doing dishes). 
I imagine that putting this sign up anywhere that you spend a lot of time would be helpful to encourage you throughout your day.
The bathroom mirror
The laundry room
Your car
Your computer
The doorway to your child's bedroom
The door to the garage
You could even use it as a bookmark in your favorite journal
You can make the same sign by downloading the printable at the end of the post. I used this rustic paper from Amazon below, but this quote would also look pretty on paper with a pretty decorative print like the one below from Burlap & Lace.
Other than the paper, all you need are some decorative craft scissors like these.
10 Inspiring Quotes For Moms
"I believe the choice to become a mother is the choice to become one of the greatest spiritual teachers there is." – Oprah
"If you're worried about being a good mother, it means you already are one." – Proud Happy Mama
Motherhood is a great honor and privilege, yet it is also synonymous with servanthood. Every day women are called upon to selflessly meet the needs of their families. Whether they are awake at night nursing a baby, spending their time and money on less-than-grateful teenagers, or preparing meals, moms continuously put others before themselves. – Charles Stanley
A baby will make love stronger, days shorter, nights longer, bankroll smaller, home happier, clothes shabbier, the past forgotten, and the future worth living for. -Anonymous.
Finding balance as a mother means accepting your imperfections. -Mary Organizes
No influence is so powerful as that of the mother. -Sarah Josepha Hale
"I always say, if you aren't yelling at your kids, you're not spending enough time with them." -Reese Witherspoon
Behind every great child is a mom who's pretty sure she's screwing it all up. -Unknown
"I realized when you look at your mother, you are looking at the purest love you will ever know." -Mitch Albom
"Even on the days you feel like you are failing, look around. I promise your kids still think you are the best mom in the whole universe." -Unknown
Want a bonus free printable?
I'd love to hear in the comments below where you use your little strength boosting signs in your own house!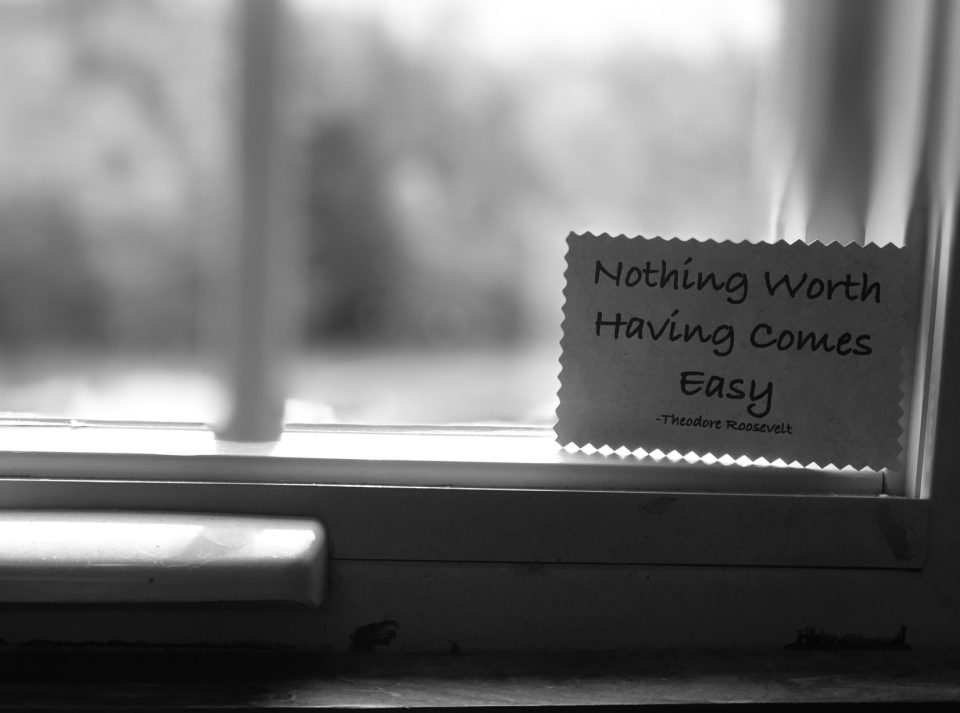 Please follow and share this amazing article!