*This post may contain affiliate links. If you make a purchase through a link, I may earn a small comission (at zero extra cost to you). You can read my policies and disclosures for more info.*
My husband went to the store to pick up supplies the other day amidst this Coronavirus (COVID-19) craziness. He found the store shelves totally picked over and even empty in some isles! The worst part was, there was literally no hand sanitizer in the whole store!
We have 4 kids at home and one on the way, so keeping clean hands is a top priority this time of year! This same thing has likely happened to you also. Check out how easy it is to make your own DIY hand sanitizer at home though!
This post may contain affiliate links. To see my full disclosure, click here.
DIY Hand Sanitizer in 3 Easy Steps!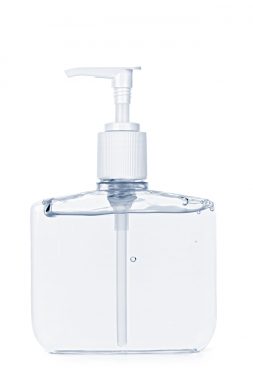 Unlike all those food recipes that spend half the page talking about everything EXCEPT the recipe you came for…Here is the info!
To make your own DIY Kid Safe Hand Sanitizer at home you'll need:
2/3 Cup 99% Rubbing Alcohol
1/3 Cup Aloe Vera Gel
 8-10 Drops of Essential Oil Like Lavender (totally optional)
Mixing bowl or measuring glass with a pour spout
Container (empty soap dispenser or plastic squeeze bottle- an old honey bear or bottle works great!
Now Mix!
Mix all the ingredients together and pour into your container! To make smaller amounts that your older kids can keep with them you can use empty travel shampoo bottles and fill them up with sanitizer!
Clean hands!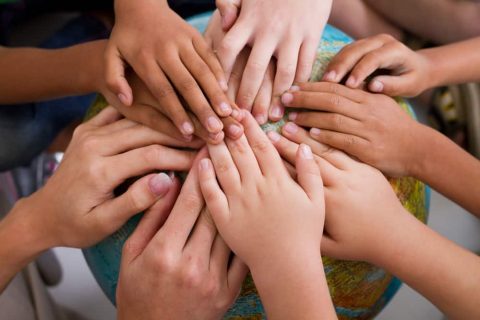 Things to keep in mind:
Always keep away from smaller children and only let them use with adult supervision.
Essential oils may irritate a small child's skin, so use with caution. 
Rub enough hand sanitizer on hands to fully cover and let dry completely before touching eyes, nose, or mouth.
The CDC says that washing your hands is the absolute best way to get rid of germs like the Coronavirus, however you can use  alcohol based hand sanitizer if soap and water is not available. 
Stay safe, and let me know how this recipe works for your family!
Pin This Image to Share!
Please follow and share this amazing article!