*This post may contain affiliate links. If you make a purchase through a link, I may earn a small comission (at zero extra cost to you). You can read my policies and disclosures for more info.*
Nothing can be more frustrating that when your sweet baby is fussy and you can't calm her. You wish you could just ask her whats wrong, but you can't. When you've determined that your baby isn't in pain or sick, hungry or tired, here are some things that can help calm your fussy baby.
Hold your baby and pat her rump
Walk around with your baby in your arms or in a carrier
Sing to your baby
Show your baby the ceiling fan or light
Give your baby a warm bath
Talk to your baby with lots of changing voice inflections
Strap your baby into her carseat and put her on top of the running clothes dryer
Take your baby for a walk in a stroller
Take you baby for a car ride around the block a few times
Turn on music for your baby
Read to your baby
Rock your baby in a rocking chair
Give your baby a pacifier 
Play peek-a-boo with your baby
Let your baby play with a chunky necklace around your neck
Show your baby interesting noises and textures with household things like foil, tissue paper, or a baking dish with water (always stay nearby)
Check out also: Breastfeeding Hacks You Won't Want to Live Without!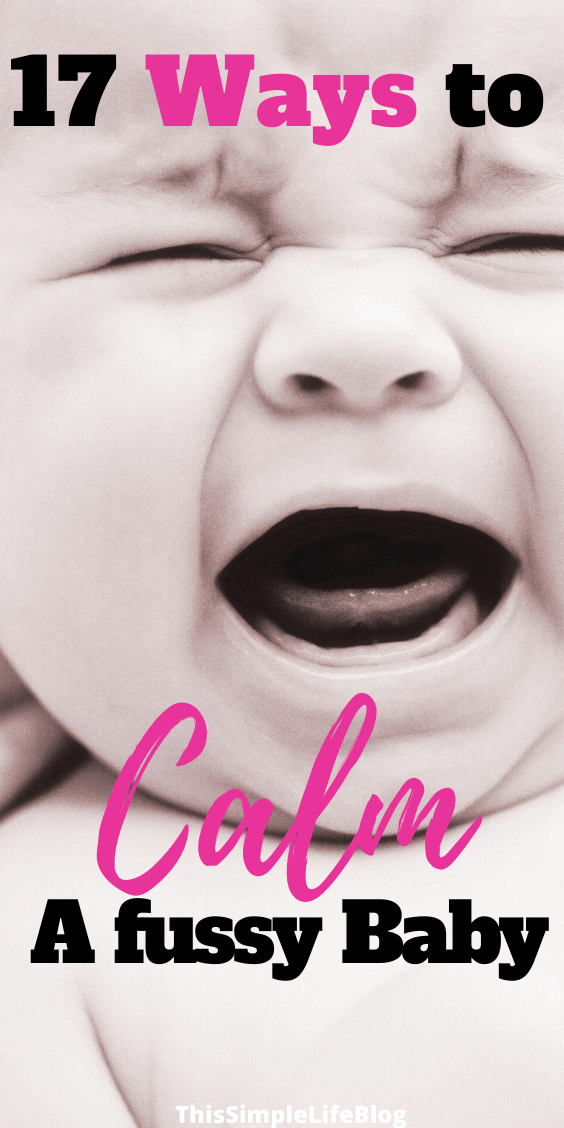 Please follow and share this amazing article!