When You're Gone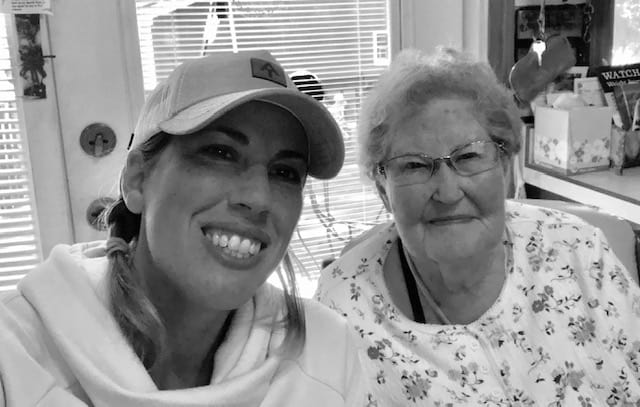 To my grandma, who has been inspiring me from my first breath, and who will continue to do so even after she's gone.
When you're gone, the days will be a little duller and my phone will ring a few less times in the week.
Your voice will be quieter, but it will still speak to my heart. To me, your voice will never be silent.
When you're gone, I won't be able to call to ask how you are doing, or talk to you about my life. The last time my kids ask to go visit you will break my heart.
There will be less laughter at family get togethers, less silliness whispered in ears, and less funny faces made over ordinary things.
When you're gone, there will be less UNO games, words with friends challenges, and less gloating that you won again.
There will be no one left to accidentally call me the name of my mother, and then laugh and laugh at the umpteenth time you've made that mistake.
When you're gone, I'll remember the times you held me as a child, sat with me and listened as a teenager, and walked with me like a friend as an adult.
When you're gone, I'll fully realize which part of me is missing. 
There will be many more tears and endless thoughts of you throughout my days.
The smell of homemade potato soup and strawberry angel food cake will bring my thoughts tumbling back to you.
When you're gone, there will be a rock in my stomach that feels like it might sink me to the bottom some days.
Grandma, when you're gone, the world will seem a little duller to me, but I know without a doubt that heaven will become that much brighter.
When you're gone, I'll eventually heal as I remember the love that you gave to me, and the ways that you changed me by just being you.
Please follow and share this amazing article!
---
---