*This post may contain affiliate links. If you make a purchase through a link, I may earn a small comission (at zero extra cost to you). You can read my policies and disclosures for more info.*
Right now I am in the crazy season of life. You know the season well, I bet. The one where you fall asleep long before you planned to because you just don't have anything left in you at the end of the day, and you wake up to kids bouncing on you and demanding breakfast, leaving you with little time to yourself.
If you are here, I totally understand.
But in this crazy busy season that makes us mommas stressed, and a little anxious, and some days, very overwhelmed with the demands of caring for and keeping little humans alive, we need to remember that our kids need not only to survive, but they need to thrive!
In order to help them do that, we as moms need to be intentional about what we say, and how we respond to our kids. This can be really difficult, especially when little Jane is throwing herself on the floor in the middle of target and your other two kids are shamelessly grabbing candy from the shelves, and it seems that they are all trying to drive you to the brink of insanity!
But when you remember that our kids actually need the most support when they are acting their worst, it makes you realize how truly important it is to be intentional with the words we say to our kids! Aside from saying "I love you" to our kids, there are a few other important things that kids really need to hear!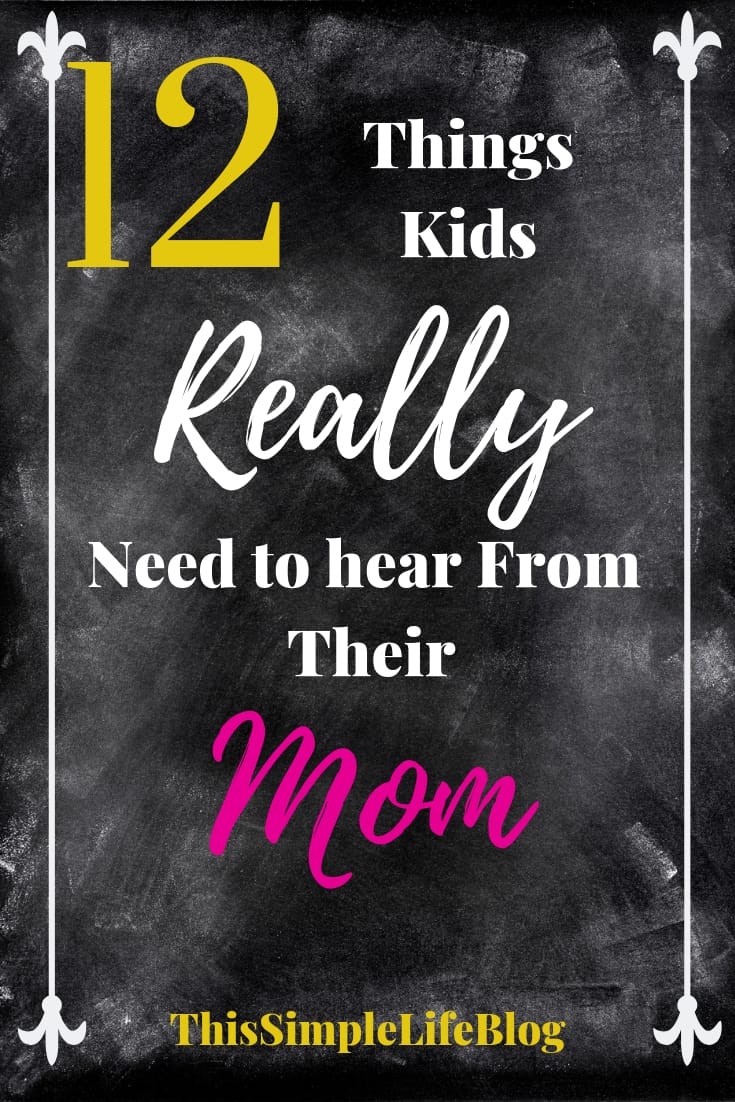 Here are 12 Things Kids Really Need to Hear From Their Mom…
You are amazing!
I believe in you!
Give it to God!
You will make the right decision!
I'm listening.
You're trying really hard!
Mom messed up, please forgive me.
Your words are powerful, use them carefully.
Always be gracious to those around you.
Never look down on others, God loves them too.
This list is not exhaustive by any means! As moms, we have such an important responsibility to teach our children how to be amazing human beings! 
Let me know in the comments below what things you have found to be important when speaking to your kids!
Please follow and share this amazing article!