*This post may contain affiliate links. If you make a purchase through a link, I may earn a small comission (at zero extra cost to you). You can read my policies and disclosures for more info.*
When you think about starting a budget, does your inner self start throwing a tantrum? Do you dread sticking to a budget, or feel like you just can't do it, and it's way too hard?
If you do, that's probably because you either haven't ever tried to budget, or you have tried, but haven't found one that has really worked for you!
You may have been excited to budget before, only to become tired and overwhelmed a few weeks in because you feel like you just can't stick to it.
My husband and I started our marriage with a good job underway, one that made us more money than we had ever dreamed of (which really wasn't that much looking back).
This made us both feel like we were doing pretty good! Because we made good money, we didn't see the need to stick to a strict budget- we felt it was too restricting, and we really didn't know how anyway.
We spent money without really knowing what the heck we were doing, and before we knew it, we were overspending regularly! It was ridiculous, we made good money, so why was our bank account suffering!?
Here's the reason…
Just because we made a good amount of money, didn't mean that we knew how to manage it!
People who make a lot of money go broke all the time simply because they don't have a budget, and they don't manage their money to work for them!
Since we were first married, we have taken a few of the Dave Ramsey Financial Peace classes. These were really a huge turning point in our financial lives.
I highly recommend his courses and advice. With that being said, a lot of my own advice is based on his.
However, there were a lot of times that we felt his advice was a bit too strict for us, hence the reason why I will give you my own spin on it in a few paragraphs.
If you've found it difficult to stick to a budget in the past, it may have been because you were using someone else's definition of what should be a priority in your finances instead of your own.
I am guessing that you have probably never felt that your budget made you feel richer than you actually are! The truth is though, a good family budget, will do just that! It will make you feel emotionally more stable, less stressed, and richer than you actually are.
There are a few reasons for this:
First, you are more in control of your money and you don't have that looming feeling of stress or dread that you once had about overspending.
You know exactly how much money you have in your account, and you know exactly how much you need for bills, and you can easily see your savings.
Budgeting literally can save your marriage, your family, and your sanity!
Second, since you know exactly how much money you have, you SERIOUSLY feel richer than you are because you won't have a looming feeling of guilt and insecurity about your finances.
You will find that you can plan for fun expenses that you really want to do, like go on vacation, or buy some new furniture!
Having a budget that works for you will free you to easily make decisions about what to spend your money on that won't leave you with a sick, guilty feeling in the pit of your stomach when you overspend on something that you know you shouldn't have, and won't leave you feeling deprived when you have to forgo buying something that you really want.
An amazing budget that works for you and your family is a beautiful thing!
So how do you actually make a budget that you'll stick to? Before I get to that, you need to understand two things…
These are two things that you don't hear a lot of with financial advice firms talk about (or maybe I just haven't heard them talk about this). These are things that I personally know are very important when making a budget…
~In order for a budget to work for you, you MUST realize that FIRST- you are in control, and SECOND- you MUST stay true to yourself and your priorities~
These concepts are very important to make your budget your own. They will make or break your budget success. What I mean by these is this:
If you read all about budgeting and believe that you have to only spend a certain amount on your house, and a certain amount on your car, and that you can only have $20 a week to spend on random purchases, but this doesn't reflect your priorities, then you are not really in control, and you are not staying true to what you want out of your budget.
Throw out those expectations if they don't work for you!
---
Related articles:
If you try to live by someone else's expectations you will get frustrated and quit the whole budget! A budget should never make you feel that you have to go without all the time. In fact the opposite is true! You will be able to afford things because you have a budget in place!
Now don't misunderstand me, the numbers don't lie, and you DO have to make your expenses work within your income, but some people may be OK with a larger house payment, and a smaller personal spending budget than others, and if this works for YOU, then its OK.
Keeping these 2 main concepts in mind, you'll be able to make a budget plan that will really work for you, REALLY!
Making a Family Budget That Your Family will Actually Stick to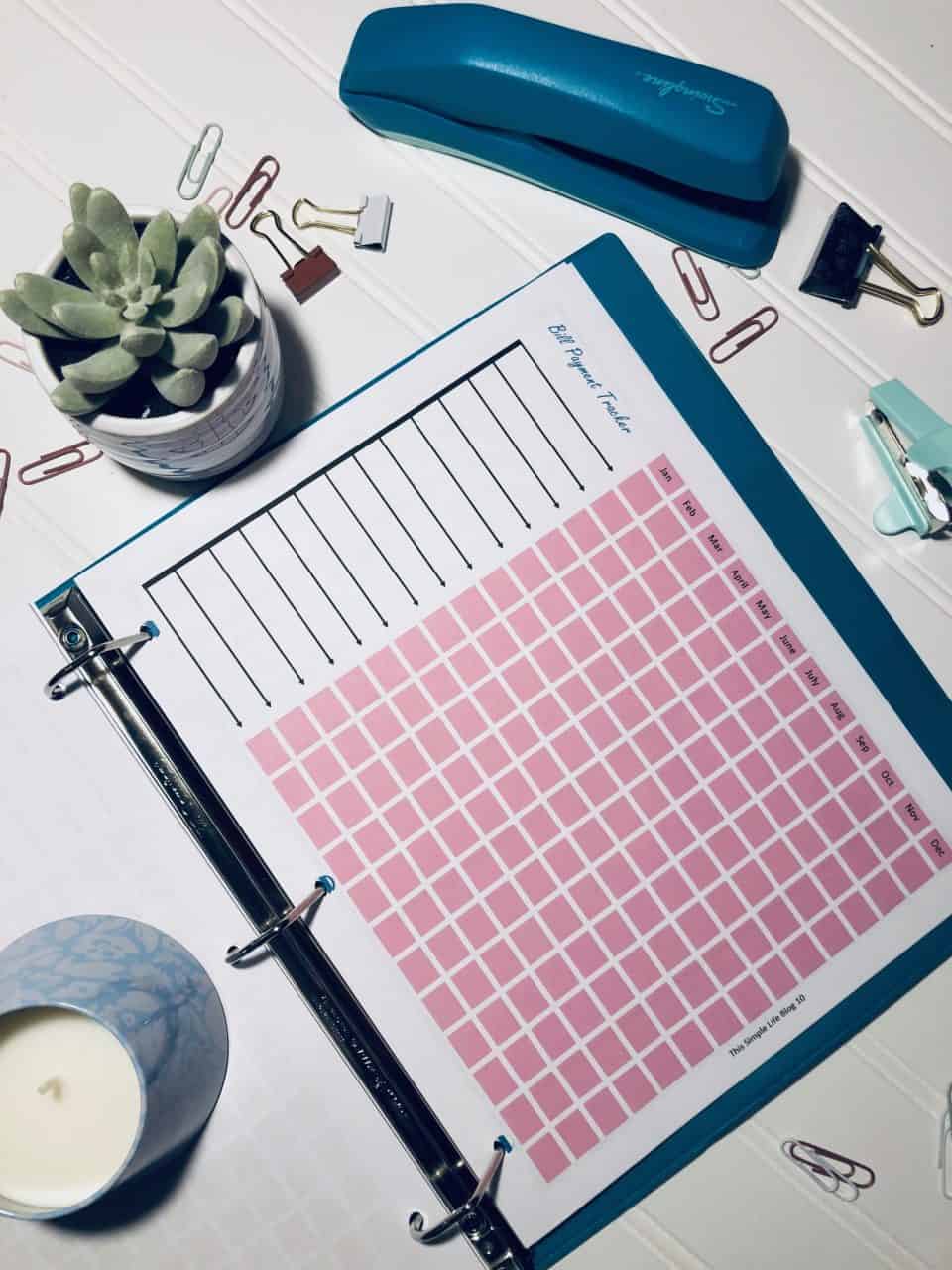 1.
I highly recommend writing down your spending habits and budgeting goals!
Doing this first will help you to see what types of things you like to spend money on, and help you discover why you really want to start a budget.
Is the reason that you want to save more money for the future?
Do you want to find more financial peace every month instead of stressing and living paycheck to paycheck?
Do you just think that you should because you've heard other people talking about how budgeting is a smart idea?
All of these reasons are great! Just write them down so that you won't forget why you started this journey!
2.
Write down ALL of your monthly expenses. EVERYTHING.
You can do this by either:
Going back through your bank log and store receipts and recording everything you bought and every bill you pain in a typical month.
OR
If you don't have good records, you can write down everything you spend in the next month and see your overall spending at the end of the month.
This way would work if you don't have access to an online banking system, but the first method is much quicker.
You may feel like you have all your expenses organized in your head, and you may. But for the majority of us, writing down every last expense will open our eyes to how much we actually spend each month. This can be a surprising realization!
One side note– I highly recommend figuring in savings as part of your monthly expenses. This is savings to just simply have on hand, not to spend on anything specific (this is different than saving for your goal).
This savings will come in handy in the case of an unexpected expense like needing to fix the car. We like to shoot for about 20% of our monthly income each month, however you can aim for whatever you are comfortable with based on your lifestyle.
3.
Write down all of your monthly income earnings
Similar to writing down your expenses, write down the exact amount you bring home (your net income). This may seem silly, because most of us know how much we make, but writing it down is beneficial to concreting your spending limits in your brain, I promise.
Seriously though, did you sign up and download the Free Family Budget Planner above? DO IT!
4.
Set a goal for your budget
This goes back to what you wrote down in the beginning. Why are you budgeting? If you are saving for a specific purpose, then your goal would be, for example, to save $2,000 for vacation in 6 months.
A good goal needs to be realistic, achievable, and specific. Writing this down will help you to concrete the goal in your mind.
5.
Figure out how much you can save every month
Take your total gross income and subtract your total expenses.
This number may be another eye opener for some of you. You will see on paper exactly how much money you have left over after the month is said and done. If you don't have an overage, or if you have very little left over, you need to make some changes.
This is the point at which you may want to go back and re-figure your expenses. Take a look at your expenses to see what you can cut out, or at least back on that will help you free up some money to save for your goal. Do this as many times as you need to get the number that you want left over at the end of the month.
If you're having trouble with this, check out my article on 10 easy ways to save money!
*Remember though- this is where you need to be true to you, and you need to realize that you are in control. If getting your hair done every month is super important to you, then keep this in your budget, but realize that you may need to make a sacrifice elsewhere in order to achieve your spending goal.
6.
Figure out if the amount you want to put toward your goal adds up
Compare your overage each month, to how much you want to save for your goal. For example, divide the amount you want to save by 6 (months) to see if is pretty much the same as the amount you are able to save each month. If these numbers don't match up to your expectations, then go back and reassess.
Check out Dave Ramsey's Zero Based Budget Plan here.
That's it!
6 seriously simple steps to creating a budget that WILL 100% work for you! The next step, which really isn't a step because it's ongoing, is to stick to your budget each month! This can be challenging, and I will admit that just because these steps are Simple doesn't mean that they are always easy.
Stick with it though, and once you begin to see the benefits of creating and sticking to a personal budget, you will feel a little lost without it!
Creating a budget is the first step in learning how to be financially stable and achieving your goals! Check back for more posts on tips to keep you on track with your budget!
For ideas on how to save $500 in 1 month and other free Simple Money printables- check this out!
Let me know in the comments below how you make your budget work for you each month!
Please follow and share this amazing article!